Best of Boston Weddings 2019
Our exclusive guide to the area's top wedding professionals.
---
Wedding planning doesn't need to be stressful. Armed with our annual guide to the region's finest shops and services, it's as easy as learning your ABCs.
Photographs by Francine Zaslow
Styling by Courtney Goodrich
Illustrations by Holly Wales
---
A is for Ambiance
Lighting Design
Drape Art Designs
Nothing sets the mood for an evening of romance like a perfectly lit venue. For proof, consider the dazzling work of Drape Art Designs: A newcomer to the local bridal scene, owner Monica Flynn—who helped design the Red Sox's World Series gala—travels throughout New England to install custom bohemian basket lamps, celestial star globes, vintage chandeliers, and twinkling bistro lights for everything from classic ballroom affairs to tented fetes and garden parties.
1425 Kingstown Rd., Wakefield, RI, 401-258-4151, drapeartdesigns.com.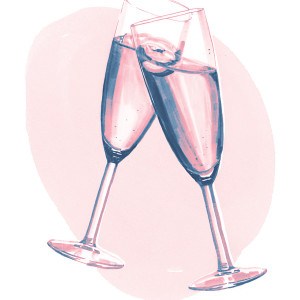 B is for Bubbly
Bar Service
WanderLush
WanderLush's boozy beverages seem too pretty to drink—until you taste them, that is. Founder Crystal Mills and her team create custom craft cocktails, sweetened with house-made syrups and punched up with liquor from local distilleries. Treat guests to an unexpectedly delicious combination of bourbon, green tea, peach purée, and lemon juice or sip on Palomas garnished with fresh grapefruit. Shaken or stirred to your heart's desire, the picture-perfect drinks will have you dreaming of your tropical honeymoon.
C is for Calligraphy
Calligraphy
AMR Calligraphy & Design
A wise couple knows the details that really matter are the ones your guests will pick up and touch. Enter Alfonsina Rodriguez, whose tactile (and decidedly keepsake-worthy) paper goods sing with authenticity and beauty before, during, and after your big day. The AMR Calligraphy & Design founder offers full invitation-suite design, as well as add-on services such as envelope addressing, seating-chart lettering, or custom pen-and-ink illustrations. Each word shines with the special care she dedicates to her work, whether you choose a traditional tight script, a looser artistic style, or a more modern approach.
D is for Dessert
Cakes
Soul Cake
If you need another excuse to get married, look no further than Soul Cake's Instagram. A casual scroll reveals masterpiece after masterpiece, thanks to pastry chef Gayoung Kim's myriad textures and toppings: monstera leaf plastered to a pink-marble surface, blue watercolor fondant interrupted by flashes of gold, and sugar peonies placed by the bucketful. But of course, looks alone do not a wedding cake make—not only are Kim's creations gorgeous, they're also can't-put-it-down good. Why double-tap when you could order one IRL?
E is for Engagement Rings
Engagement Rings
Adamas Fine Jewelry
The engagement rings on the second floor of his Newton shop are certainly gasp-worthy (you'll swoon over brilliant-cut sparklers, halo settings, and pavé-diamond-encrusted split bands), but co-owner and master craftsman Anto Aboyan thrives on one-of-a-kind creativity. If your ideas aren't set in stone, he can help you build a ring from scratch, hand-casting your custom design into an instant heirloom at his on-site workshop.
22 Lincoln St., Newton, 617-558-8899, adamasfinejewelry.com.
F is for Fine Dining
Caterer
Capers Catering
After more than two decades in the business, Capers knows how to whip up one hell of a spread. Whether your festive feast calls for mini lobster rolls followed by caprese salad and homemade pasta, flash-seared yellowfin tuna with brownie pops for dessert, or just endless iterations of tacos, the Stoneham-based caterer delivers. And with a "farm-to-fork" philosophy (and a penchant for shooter-and-snack combos), it's a safe bet your Capers meal will be totally fresh, too.
781-279-5100, caperscatering.com.
G is for Gowns
Wedding Dresses
Your Dream Bridal
Every fairy-tale wedding needs a fairy godmother, and for you, that person might just be Malinda Macari. Her singular goal? To make each and every bride who sets foot inside her inviting Sudbury boutique feel special. Before meeting with you, Macari will review your wedding details and even your Pinterest board to get a sense of your vision. Then, she'll work her magic in a private (and pressure-free) appointment, pulling from a curated collection of covetable dresses by Truvelle, Lea-Ann Belter, Laudae, and more—no magic wand required.
730 Boston Post Rd., Sudbury, 978-443-0810, yourdreambridal.com.
H is for Hairstylist
Hairstylist
Hair by Kashmir
She may have mastered the runways of New York Fashion Week, but Kashmir Asvaraksh truly shines while styling a bride's hair. Asvaraksh's updos look effortlessly chic (read: not overly stiff with hairspray), while her curls are reminiscent of Old Hollywood. She trains hairstylists around the country, too, so you can dance the night away knowing that she's expertly pinned and coiffed your locks.
617-230-7302, hairbykashmir.com.
I is for Invitations
Stationery
Wouldn't it Be Lovely
When you work with Caitlin Spaulding, you won't just get custom wedding invitations—you'll send out one-of-a-kind works of art. Whether she imagines your wedding venue in watercolor on your envelope linings or depicts your love story in a colorful illustrated map, the footwear designer turned stationery guru understands the impact of personal touches. Her talents go way beyond invites, though: She can also carry your design vision through to your save-the-dates, place cards, menus, programs, signage, and more.
J is for Just Dance
Band
Boston Common Band
Hire Boston Common Band, and they'll treat you to a private concert. Watch as the lighting crew heightens the energy in the room with orange and red fixtures, and while the sound team keeps the music playing with state-of-the-art technology—all in the name of ensuring the eight-member group can focus solely on their music. Able to belt out anything from Adele to Queen, the band can even work with hometown hero Keytar Bear—available by request for cocktail hour—to start the evening on a high note.
290 Needham St., Dedham, bostoncommonband.com.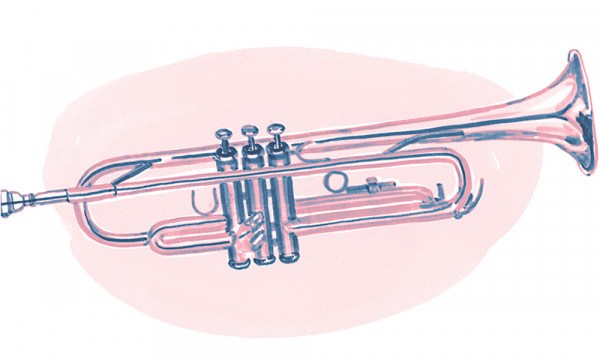 DJ
C-Zone Entertainment
The DJs at C-Zone Entertainment have spun records for Clint Eastwood, Lady Gaga, and the Red Sox, and they'll drop the bass at your wedding, too. Armed with your curated "play" and "do not play" lists, these music mixers will seamlessly transition from your favorite soulful ballads to Grandma-approved party hits (and maybe a few Cardi B songs in between). And with a number of skilled DJs to choose from, you can be sure that you'll find someone in tune with your musical taste.
617-320-0723, czonemusic.com.
K is for Knockout
Makeup Artist
KC Bridal Beauty
Styling upward of 40 brides per season, Kacie Corbelle is one of the most sought-after makeup artists around—and it's easy to see why. Her bronzer and highlighter make a bride glow, while neutral-colored eye shadow adds a subtly seductive touch. And whether she's working with Tom Brady, Gisele Bündchen, Bernie Sanders, or you, she comes prepared: Equipped with foundation for all skin tones, long-lasting lipstick, and false eyelashes, the only thing she'll ever wing is your eyeliner.
L is for Location, Location, Location
Ballroom Venue
Boston Park Plaza
A wedding's not a wedding without a little opulence, and celebrations at the Boston Park Plaza—which wrapped a renovation in 2016—have it in spades. Already a prime destination for guests with its onsite restaurant, top-notch suites, and posh fitness club, the hotel woos couples with its Grand Ballroom—complete with gilded balconies, floor-to-ceiling windows, and breathtaking Baccarat crystal chandeliers. In addition to its undeniably elegant look, the show-stopping 780-person event space has hosted theater productions, so you can expect top-notch acoustics for your swanky soiree, too.
50 Park Plaza, Boston, 617-457-2281, bostonparkplaza.com.
Coastal Venue
Misselwood
Imagine, if you will, an emerald-green lawn overlooking the ocean. Rows of white chairs face the water, flanking an aisle dusted with flower petals. It's here that you'll say, "I do," reciting the vows you worked so hard on while waves ripple gently behind you. Afterward, you'll reunite with loved ones in a soaring white tent, pitched atop a stone floor studded with sea glass. Can you see it? Now, head to Misselwood—a grand seaside estate in Beverly—to book the real thing. Complete with a French chateaux-style manse for smaller affairs, this formidable venue will far exceed your wildest dreams.
407 Hale St., Beverly, 978-232-2128, misselwood.com.
Industrial Venue
The Boylston Rooms
Nestled inside a former textile factory, this alluring Pioneer Valley venue offers everything you'll need for a killer party: a talented catering team to prepare your wedding feast, access to scenic outdoor areas for endless photo ops, and a much-needed bridal suite for when you need a break from schmoozing with guests. Dress up either of the Boylston Rooms' function spaces with your choice of décor, or simply let the celebration spots speak for themselves: Effortlessly cool with swaths of white-painted brick and oversize windows, the high-ceilinged rooms are already rich in character.
122 Pleasant St., Easthampton, 413-548-4852, boylstonroom.com.
Museum Venue
Harvard Art Museums
Take your guests on a grand tour at the Harvard Art Museums, where European allure and venue options are in no short supply. Swap vows in the ivy-adorned courtyard of Adolphus Busch Hall, then head to the museum's galleries to peruse paintings, sculptures, and decorative arts, including masterpieces from the Impressionist era, during cocktail hour. Afterward, you'll make your official debut in Calderwood Courtyard, the museum's Renzo Piano–designed atrium. Its glass roof suspends a massive mobile composed of oversize musical triangles—a harmonious backdrop for a dance floor.
32 Quincy St., Cambridge, 617-495-1275, harvardartmuseums.org.
Berkshires Venue
Wheatleigh
Longing for a bit of pastoral romance? Lean into the bucolic setting of this 19th-century Italianate mansion, situated on 22 acres of lush greenery. Designed by Frederick Law Olmsted, the manicured grounds set the scene for both indoor and outdoor celebrations. Soak up the views from Wheatleigh's glass-enclosed colonnade or pitch a tent on the verdant lawn for a true al fresco affair. Need another reason to book? The venue's wine cellar, outdoor pool, tennis court, and massage room—to say nothing of the resort's plush rooms and suites—make easy work of keeping guests entertained throughout the wedding weekend.
Hawthorne Rd., Lenox, 413-637-0610, wheatleigh.com.
Cape Cod Venue
Wequassett Resort and Golf Club
Though many venues have tried, no celebration spot wraps a couple in luxury quite like the Wequassett. Surrounded by white sails, weathered shingles, and blue hydrangeas, you and your guests will feel like Cape Cod royalty while seasoned staffers guide you through every moment of your special day—from the walk down the dramatic stone staircase to your ceremony on the lawn to dinner and dancing beneath the dreamy canopy of the Garden Terrace.
2173 Rte. 28, Harwich, 508-430-3025, wequassett.com.
Martha's Vineyard Venue
Harbor View Hotel
Impeccable service, luxe guest rooms, and an idyllic location on the shores of Edgartown have long attracted couples to this venerable Vineyard hotel. And now, reopened in May 2019 after an extensive renovation, the Harbor View holds even more appeal. Host a seaside soiree in the Edgartown Room, transformed with new lighting and flooring, before retiring to the Presidential Skyhouse. A brand-new addition to the hotel, the four-bedroom penthouse offers sweeping views of the Atlantic—a romantic backdrop for some late-night champagne.
131 North Water St., Edgartown, 844-248-1167, harborviewhotel.com.
Nantucket Venue
White Elephant
When socialite Elizabeth Ludwig first founded the White Elephant in the 1920s, she dreamed that her fledgling hotel would blossom into an island hot spot. Her wish came true, and—if you pine for a classic Nantucket fete with harbor views—yours can, too. Tie the knot on the hotel's waterfront lawn, then move the party to the deck for a scenic reception. Prefer something indoors? The recently built White Elephant Village Ballroom, outfitted with sleek oak floors and beachy blue and beige tones, offers a bevy of options for celebrating in style.
50 Easton St., Nantucket, 617-243-7802, whiteelephanthotel.com.
M is for Menswear
Menswear
Drinkwater's
Drinkwater's might be small, but its shelves contain countless sartorial gems—all thanks to Gary Drinkwater and Teresa Borges, who earned their stripes at Louis Boston. Now, as co-owners of their own brick-and-mortar, the married duo use their discerning eyes to curate only the best clothing and accessories for their customers: suits from Samuelsohn, shoes from Paraboot, and neckties from Seaward & Stearn, to name a few. Want to go bespoke? Take advantage of the shop's Made to Measure program to ensure the perfect fit for a sure-to-be perfect day.
2067 Massachusetts Ave., Cambridge, 617-547-2067, drinkwaterscambridge.com.
N is for Needle and Thread
Alterations
Bridal Alterations by Hranush
When a seamstress is called a "miracle worker" with "magic fingers" by her clients, you know you can trust her with your most prized gown. Hranush Tolmoyan demonstrates the expertise to navigate complicated beading, delicate lace, and even "oops" moments that require 11th-hour edits (read: you've lost too much weight before your last fitting). While she's a genius with smaller details—especially bustling complicated trains, attaching sashes, and adding padding—she can even overhaul an entire vintage gown.
159 Galen St., Watertown, 617-924-0900.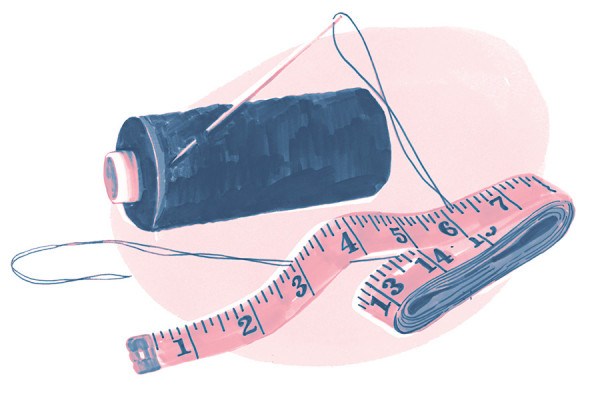 O is for Odds and Ends
Accessories
BHLDN
The collection of head-to-toe accessories at Anthropologie's sister store seems endless: shoes, shrugs, veils, sashes, jewelry—the list goes on. Whether you want classic or quirky pieces, you can drape yourself in the simplest or most unique accoutrements from indie designers such as Something Bleu and Untamed Petals. BHLDN also offers handcrafted bespoke items (hello, French Chantilly lace veils and hand-painted enamel headbands), and a recent Tie Bar collab accessorizes the little guys for ring bearer duty.
220 Boylston St., Chestnut Hill, 617-527-3081, bhldn.com.
P is for Photographer
Photographer
Henry + Mac
Nationally recognized for her diverse portfolio, Dana Tavares has cemented herself in the highest tier of wedding photographers. The UMass grad—who runs Henry + Mac alongside her husband, Zak—pulls no punches with her documentarian style and approach, favoring gorgeously framed, naturally lit moments over gimmicky filters and poses at every event she photographs. A traditional black-tie fete at the Boston Public Library? An intimate, winter-night ceremony? A sun-soaked destination celebration in Mexico? If there's love to capture, Henry + Mac's photography is always the answer.
Q is for Quality Blooms
Floral Designer
Wildfolk
Dedicated to the practice of "sharing flowers as art," Caroline O'Donnell crafts her carefully considered bridal bouquets, centerpieces, boutonnieres, and installations with a free-form style all her own. The Wildfolk owner's photogenic masterpieces—a delicate balance of texture-forward grasses, touches of greenery, and full-bodied blooms—never fail to impress, whether they're being walked down the aisle at a seaside celebration in Wellfleet or gracing the wooden dinner tables at an urban Cambridge soiree.
R is for Registry
Registry
Didriks
Gleaming Alessi flatware. Eva Solo martini glasses. Plush Brahms Mount throws in go-with-everything neutrals. This venerable shop stocks everything you'd ever want on your wedding wish list—and then some. Packed with stylish essentials (that Vitamix A2500 you can't live without) and fun extras like Iittala Toikka glass birds and colossal ice cube molds, Didriks showcases big names including Simon Pearce, Berti, and Sabre Paris. Even outdoor spaces get goodies such as Barlow Tyrie teak armchairs and Big Green Egg grills. Good luck knowing what to leave behind.
2284 Washington St., Newton, 617-467-4847; 77 Leonard St., Belmont, 617-354-5700; didriks.com.
S is for Strike a Pose
Photo Booth
Pose
No idea is too wild for the team at Pose. That's because their open-air photo booths are completely customizable, whether you go for major wow factor with a professionally lit set worthy of a Hollywood film or choose a shimmering curtain backdrop with quirky props at the ready. Plus, the company's Instagram-friendly GIF booth—which captures four frames at a time—couldn't be easier to use. Step one: Strut your stuff. Step two: Post the animation to your feed. Step three: Watch the likes roll in.
15 Channel Center St., Boston, 617-439-3900, poseypose.com.
T is for Transportation
Transportation
Rockstar Limo
You've handled wedding planning like a rock star. It's time to be treated like one, complete with chilled champagne and a red-carpet stroll. When you arrive for your ceremony in a white stretch SUV or a stunning Mercedes S550, all eyes (and camera clicks) will be on you. If vintage cars are how you roll, go for a 1948 Rolls-Royce "Silver Cloud" or 36-passenger old-timey trolley. You'll also have access to the famed Gronk buses, which give new meaning to the words "wedding party."
888-725-7871, rockstarlimo.net.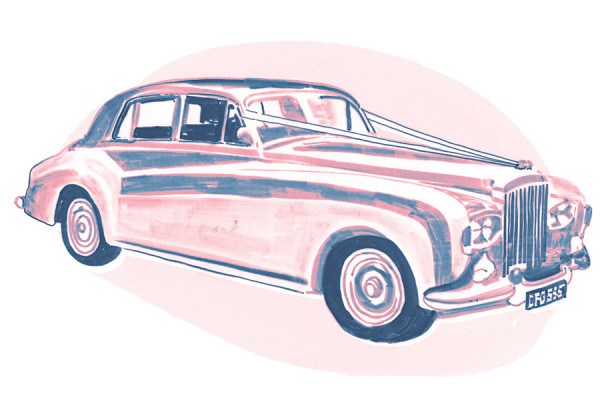 U is for Unmentionables
Lingerie
Forty Winks
No matter what underpinnings your wedding attire calls for (or doesn't), this Harvard Square favorite can provide. Need support but want to avoid panty lines? Grab high-waisted thongs from Chantelle, Commando, or Hanky Panky. Going backless? Try stick-on seamless cups from NuBra or a lacy Samantha Chang halter bodysuit. And as for after the wedding? We'll let Else's collection of sheers speak for itself.
56 JFK St., Cambridge, 617-492-9100, shopfortywinks.com.
V is for Videographer
Videographer
S.H. Videography
This Back Bay videographer understands that there are certain moments you'll want to relive over and over. Thanks to nearly three decades of documenting couples' special days, S.H. Videography knows exactly what to linger on: the sweet first look; the vows that made the whole crowd cry; the heartfelt, two-Jamesons-deep toast from Uncle Don; the ring bearer breaking it down on the dance floor. As S.H. puts it, "A photo captures a moment in time, but a video captures time in motion."
W is for Wedding Bands
Wedding Bands
Barmakian Jewelers
Working with this family business puts you in the company of more than a century's worth of happy couples. Barmakian offers hundreds of styles (think: a baguette-studded band or braided-gold sparkler) from designers such as Kirk Kara, Tacori, and Lieberfarb. If you're married to using your own design, though, they're happy to oblige: They need only four weeks' notice to create a band that symbolizes years of wedded bliss.
333 Washington St., Boston, 617-227-3724, barmakian.com.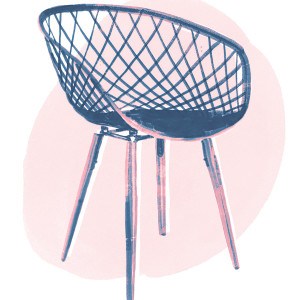 X is for X-Factor
Furniture Rentals
Kadeema
Kadeema owner (and trained interior designer) Kristen Bender Daaboul lends an artistic eye to her impressive furniture collection, housed inside a converted mill building in Norwood. Equal parts bohemian and contemporary, her photo-shoot-worthy treasures include everything from on-trend velvet sofas and tufted ottomans to chic bar carts and Moroccan rugs you'll wish you could take home with you. And did we mention the marble-topped tables and the glamping tents? You'll want to check those out, too.
61 Endicott St., Norwood, kadeemarentals.com.
Tabletop Rentals
Peak Event Services
A perennial favorite, Peak continues to dazzle us with its unparalleled selection of tabletop goods: Gold-beaded chargers, antique flatware, and rainbow-hued glass goblets are just three of seemingly countless options the company has to offer, setting (and consistently raising) the bar for other would-be competitors throughout New England. Just this year, Peak upped the ante with a new exclusive collection of printed linens from fabric designer Belle Maison—as good an indication as any that the rental giant is still at the top of its game.
833-888-7325, peakeventservices.com.
Y is for Your Squad
Bridesmaid Dresses
Flair Boston
You've chosen your leading ladies, now let Flair Boston handle the rest. Trust these pros to select the trendiest bridesmaid attire, including floral gowns by Alfred Sung and shimmering jumpsuits by Dessy. Do your gals live across the country? No problem. Have a procrastinator in the bunch? Totally fine. The boutique offers hundreds of dresses online and can "super rush" orders so you can rest assured that your 'maids will be dressed to impress.
140 Newbury St., Boston, 617-247-2828, flairboston.bridesmaid.com.
Z is for Zero Stress
Planner
Always Yours Events
There's no better way to ease the pressure of wedding planning than asking for a little help. And Keri Ketterer Walter, the much beloved owner of Always Yours Events, is just the sidekick you need. Lending her expertise and ultra-romantic aesthetic to bespoke celebrations throughout New England, the Cape Cod native excels in design. Trust her to dream up and execute a party beyond your wildest fancy, complete with an all-star vendor lineup, must-have rentals, and (of course) a cohesive color scheme to pull it all together.
Getting married? Start and end your wedding planning journey with Boston Weddings' guide to the best wedding vendors in the city.
---